ROKU launches Roku TV in German markets with Metz Blue and TCL – September 2, 2022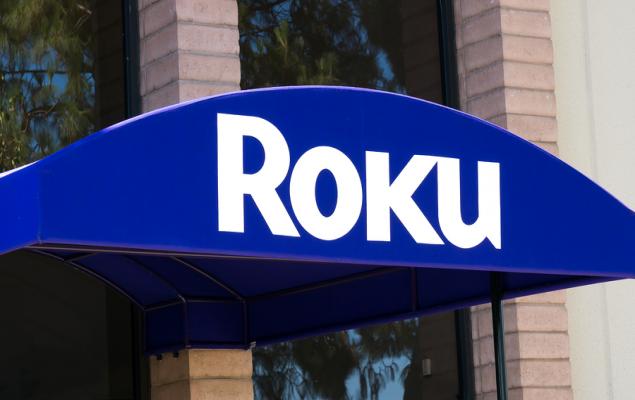 Roku, Inc. (ROKU – Free Report) launched Roku TV in Germany with Metz blue and TCL as its first partners. Other TV brands can also now license Roku's operating system for their smart TVs. The TV models will be available in sizes varying between 32″ and 65″ in HD, and 4K and 4K QLED.
Roku TV is a simple to use device that offers a wide collection of entertainment as it provides access to the Roku channel as well as thousands of free and paid streaming channels such as Netflix and Pluto TV. It is also compatible with various voice assistants like Alexa, Google Assistant and Siri.
The home screen is customizable, allowing users in Germany to customize their TV to their liking. The tuner and live TV experience have also been customized to allow consumers to connect to satellite, cable or antenna for live TV.
The Roku TV model can be used with the free Roku mobile app which can be used as a remote control, for voice search and control, and private listening.
Roku will expand globally despite fierce competition
Roku has significantly expanded Roku TV's presence globally, as earlier this month it introduced three new Roku TV partners in Mexico, namely Aiwa, Daewoo, and Sansui. Roku TV has a presence in the United States, Canada, Mexico and Germany and plans to expand its presence in Latin America, Chile and Peru over the next few years.
The Roku channel is also gaining popularity. In the second quarter of 2022, Roku reported a total of approximately 63.1 million monthly active users in the United States. The figure marks the company's highest monthly active user total of all time, as the user base nearly doubled in just two years.
Viewers are also waiting for the launch of Paramount+ which is a Premium subscription within The Roku Channel. This will make Paramount+'s critically acclaimed originals, blockbuster movies, a world-class library of popular series, 24/7 news, and big-name sports, accessible directly to consumers through The Roku Channel.
Roku is facing significant competitive pressure from AmazonFire TV Stick from (AMZN), Alphabet-belonging (GOOGL – Free Report) Google Chromecast, Appleit is (AAPL – Free report) Apple TV et al despite the strength of its brand.
Roku's stock has significantly underperformed as it fell 70.1% year-to-date against peers Amazon, Google and Apple, which fell 23.3%, 23.6 % and 11.15%, respectively. The radio and television industry Zacks Broadcast saw a decline of 53.4% ​​during the same period.
The company expects global supply chain disruptions to affect its player unit sales in terms of shipping delays, product availability issues and increased product prices. Lower spending in some advertising segments due to limited product availability is expected to hurt revenue. Ongoing fear of recession, inflationary pressure and rising interest rates will be challenging factors for this Zacks No. 4 (sell) ranking company.
You can see the full list of today's Zacks #1 Rank (Strong Buy) stocks here.