Merck opens biologics testing center in Shanghai, German pharma giant's first in China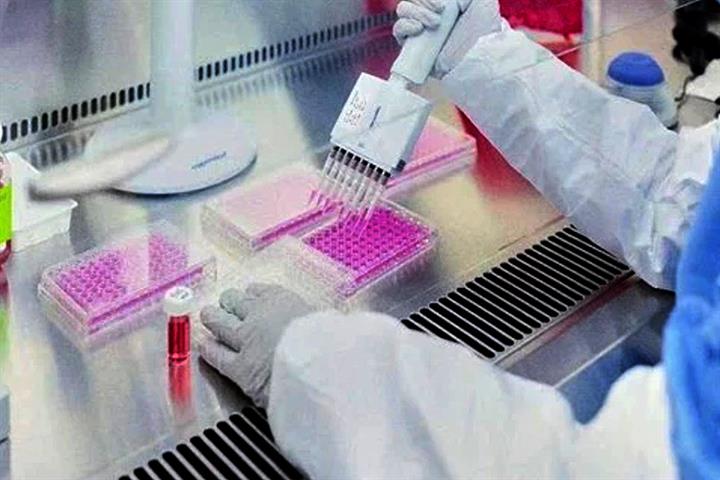 (Yicai Global) Sept. 22 — Merck yesterday opened a biologics testing center in Shanghai, the German pharmaceutical giant's first in China, to meet the research and development needs of local drugmakers.
A viral clearance lab, one of the most critical steps in drug development, has made up the first phase of the 29 million euro ($28.6 million) and 5,000 square meter center, it was announced yesterday Merck, based in Darmstadt. The second phase will open late next year and will offer cell line characterization and batch release testing services.
The installation of Shnghai "signifies another major investment step in our strategic journey in China and our commitment to establishing a strong presence in the country for our Chinese customers and partners," said Marc Jaffre, Managing Director of Merck Life. Science China.
The new center is another important facility for Merck, in addition to those in the US, UK and Singapore, which will help Chinese biopharmaceutical companies conduct virus elimination studies locally, from preclinical development to marketing, and will meet China's expectations. double-digit demand for such services, Merck said.
"The opening of this viral clearance laboratory marks a new chapter in our partnership with our Chinese customers who are at the forefront of reshaping modern medicine," said Dirk Lange, Head of Life Sciences Services. life, life sciences business segment at Merck.
"This lab and future labs will provide our Chinese customers with essential local services backed by our 75 years of global experience in the testing market," Lange added.
Merck posted record profit growth last year, with net profit up 54% to 3.1 billion euros ($3 billion) from a year earlier. Sales revenue jumped 12% to 19.7 billion euros ($19.3 billion) and is targeting 25 billion euros in 2025 by increasing investments.
Editors: Dou Shicong, Futura Costaglione