German President concludes visit to Mexico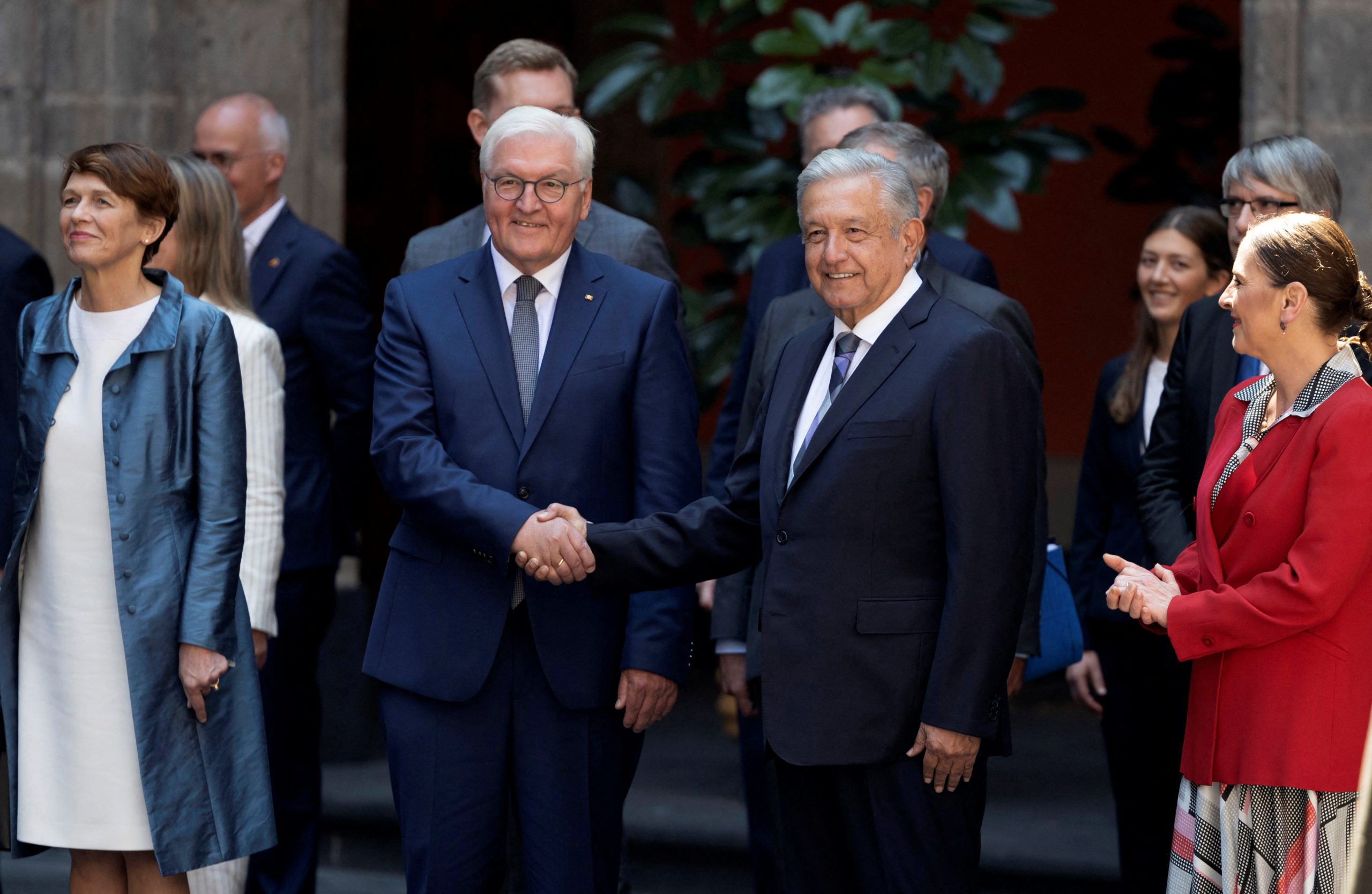 German President Frank-Walter Steinmeier today concludes a two-day state visit to Mexico. Steinmeier attends meetings with Mexican officials, including
German President Frank-Walter Steinmeier today concludes a two-day state visit to Mexico.
Steinmeier attends meetings with Mexican officials, including President Andres Manuel Lopez Obrador. Steinmeier will also discuss with business representatives the prospects for economic cooperation, as more than 2,000 German companies are present in Mexico. Germany is Mexico's fourth largest commercial partner.
Steinmeier's trip is an effort to renew and deepen bilateral relations that have crumbled since the arrival of President Obrador in 2018. Environment The issues were once at the forefront of bilateral cooperation, although Obrador's government cut the environmental budget in favor of pursuing megaprojects and greater fossil fuel extraction. Mexico's policy change on this issue has had an impact on the level of German investment in the Mexican renewable energy market.
While many believe that the visit serves more as a symbolic gesture of partnership, the bilateral meeting will serve to increase the likelihood of concluding the renewal of the free trade agreement between Mexico and the European Union (TLCUEM). Negotiations ended in April 2020, but the agreement has not yet been signed or ratified. Both sides blamed each other for the standoff. Steinmeier may be taking the opportunity to broach the subject to rebuild cooperation on investment and the environment.