German consumer confidence continues to fall – DW – 09/28/2022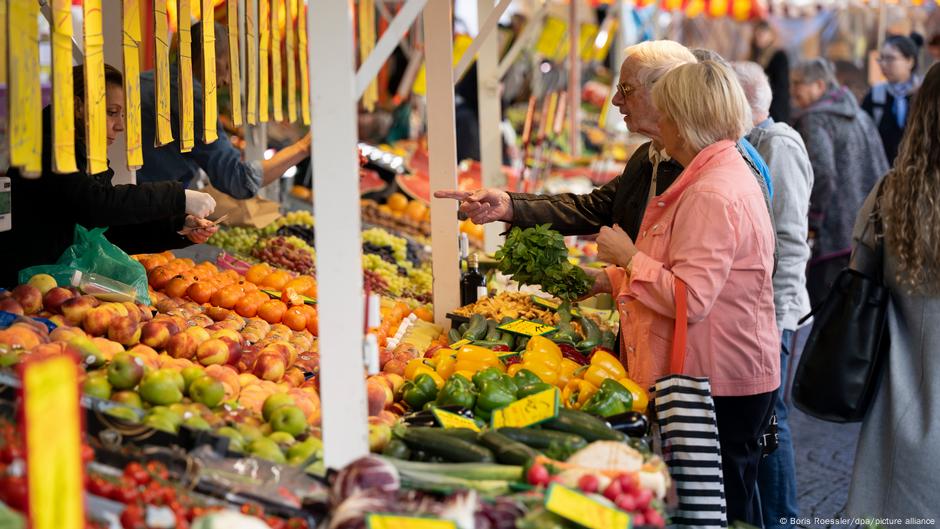 The current energy crisis and high inflation rates are weighing on the mood of German consumers, according to new market research figures from the Nuremberg-based market research firm Growth from Knowledge (GfK).
GfK forecast -42.5 points in consumer confidence for October, down 5.7 points from September.
"The current very high inflation rates of almost 8% lead to significant losses in real income for consumers and therefore a significant reduction in purchasing power," explained Rolf Bürkl, consumer expert at GfK.
"Many households are currently forced to spend a lot more money on energy or set aside money for significantly higher heating bills," Bürkl said and stressed: "As a result, they have to reduce d "Other spending, such as new purchases. That's sending consumer sentiment plummeting to a new record high."
Lower sentiment caused by lower revenue expectations
GfK says the reason for the sharp drop in consumer confidence is lower revenue expectations for September.
According to the new figures, the indicator fell by 22.4 points to -67.7 points. GfK says this is the lowest level ever measured since data collection for the whole of Germany began in 1991.
The market research firm also stressed that it is not possible to predict when inflation will make a noticeable improvement, hoping that consumers will continue to face difficult times in the coming months.
Recession fears persist
He also said he believed negative trends in consumer spending would spur the move towards a recession for the German economy.
Economic expectations continued their downward trend in September, with the indicator dropping 4.3 points to -21.9 – the lowest figure seen since the economic crisis when a drop of -26 points was recorded in May 2009.
GfK said consumers are increasingly concerned about the German economy heading into recession. Fears are compounded by soaring energy prices, which are worrying both businesses and households.
The downward trend is reflected in the DAX index of 40 blue-chip German companies, which fell below 12,000 points for the first time since November 2020.
While You're Here: Every Tuesday, DW editors summarize what's happening in German politics and society. You can sign up for the weekly Berlin Briefing email newsletter here.
kb/text (AFP, Reuters)