German chancellor visits Beijing amid lingering questions of rivalry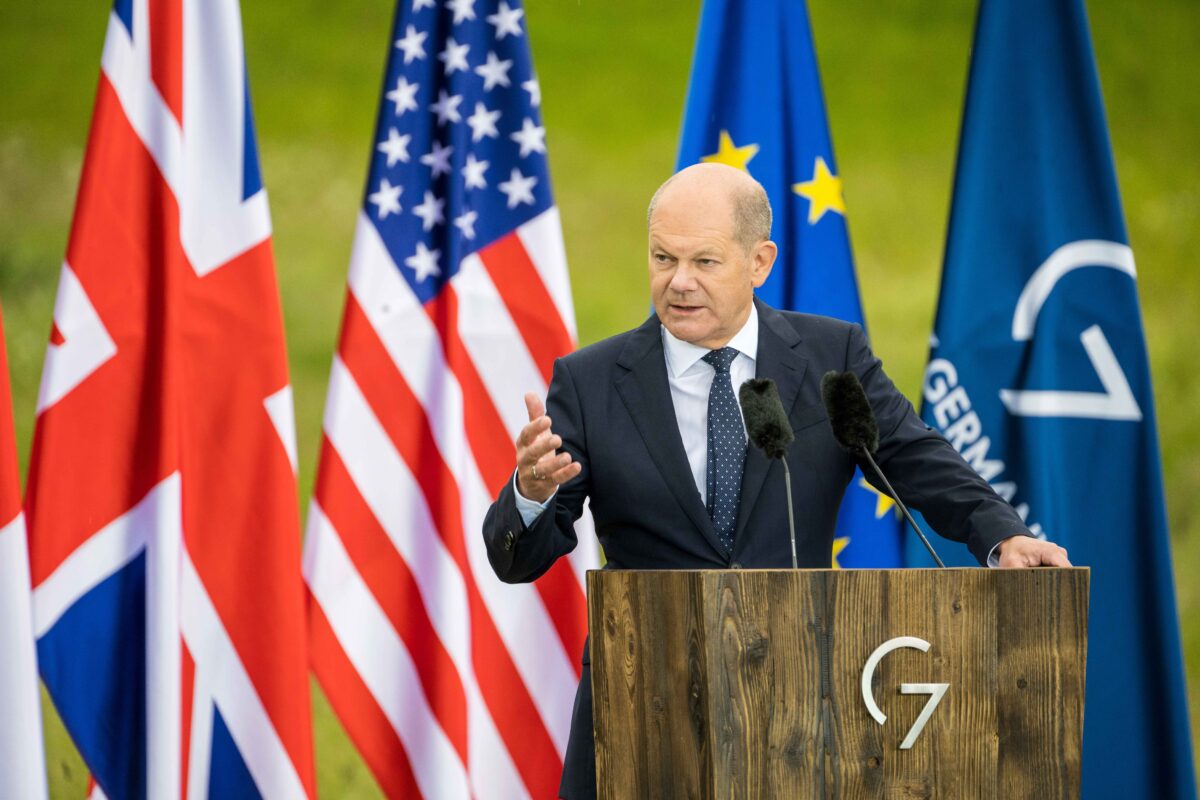 German Chancellor Olaf Scholz, leading a group of German business CEOs, visited Beijing on November 4 and met with the leader of the Chinese communist regime Xi Jinping, drawing criticism in Germany and the community international.
Scholtz was the first foreign leader to meet Xi after securing a third term as leader of the ruling Chinese Communist Party (CCP) last month.
As other Western heads of government pledged to take a tougher stance on the regime, 12 German business leaders accompanied Scholz to visit Beijing. Most of these companies, such as Volkswagen, BMW and Siemens, are leading companies in Germany and have been in the Chinese market for a long time.
Scholz told Xi during their meeting that China is an important trading partner for Germany and for Europe as a whole, according to the CCP's Foreign Ministry.
Germany strongly opposes decoupling, he said, showing how the CCP interpreted the visit. Germany stands ready for closer trade and economic cooperation with China and supports more mutual investment between Chinese and German companies.
In return, Xi specifically endorsed the use in China of vaccines produced by German companies BioNtech and Pfizer. On the same day, China Aviation Supplies Corporation announced that it had just signed a bulk purchase agreement with European Airbus for 140 aircraft, with a total value of approximately $17 billion.
Scholz's trip to Beijing sparked controversy.
Britain's Financial Times reported on October 30 that critics believe that "instead of deepening economic ties with authoritarian regimes, Germany and the EU should dissociate themselves from them."
Song Guocheng, a senior researcher at the Center for International Relations at National Chengchi University in Taiwan, told The Epoch Times that the whole EU is re-examining the EU's dependence on the Chinese market.
Scholtz's visit "shows that Germany basically has no way of getting rid of its dependence on the Chinese market. Because its trade with China is a relatively high-end structural relationship, which mainly focuses on automobiles, machinery, chemicals, medical and other industries," he said.
Doubtful timing
Currently, the German government is developing a new Chinese strategy.
According to German business daily Handelsblatt, an official German strategy on China is expected to be officially released in the spring of 2023, which will be tougher than former Chancellor Merkel's China policy. German Foreign Minister Annalena Baerbock warned Scholz ahead of her trip to China and called for a tougher China strategy. When Baerbock took office last year, she publicly criticized China's human rights record and pointed out that China was Germany's "institutional rival".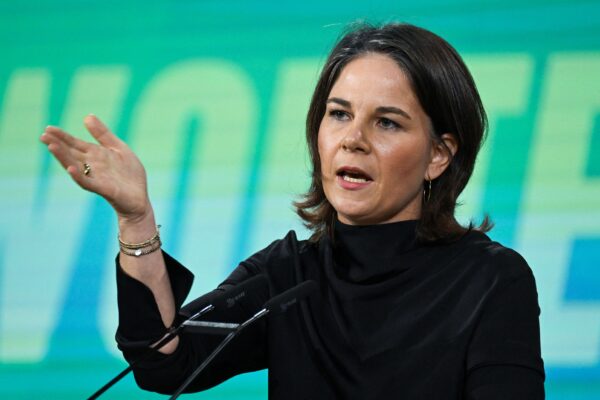 Chinese economist Li Hengqing told The Epoch Times that Xi wanted to meet with leaders of foreign governments to mark his achievement in securing a third term at the party congress.
"Two months ago, when Scholz announced that he was planning to visit Beijing, Germany and the European Union, including NATO ministers, expressed their opposition," Li said, adding that the implication of the visit is to bow down to Xi, especially when Xi had just won his third term.
Li said Scholz's visit shows a two-sided mentality: "On the one hand, he particularly wants to safeguard the interests of German companies in China. But he also knows that China differs from the Western world on human rights issues. He also knows that the CCP helps Russia behind the scenes.
"So he is in a dilemma," Li said.
Criticisms of human rights groups
Scholz's trip to China drew heavy criticism from human rights organizations and activists.
Dolkun Isa, president of the World Uyghur Congress, told a press conference in Berlin on November 1 that the German Chancellor's decision to travel to Beijing "to pay tribute to Xi Jinping is a choice that completely ignores the suffering of millions of Uyghurs".
Hanno Schedler, spokesperson for the Society for Threatened Peoples, said that during the German Chancellor's visit to China, he should not forget the human rights situation in Tibet and Inner Mongolia, not to mention the deprivations of freedom of press and expression that Hong Kong people endure.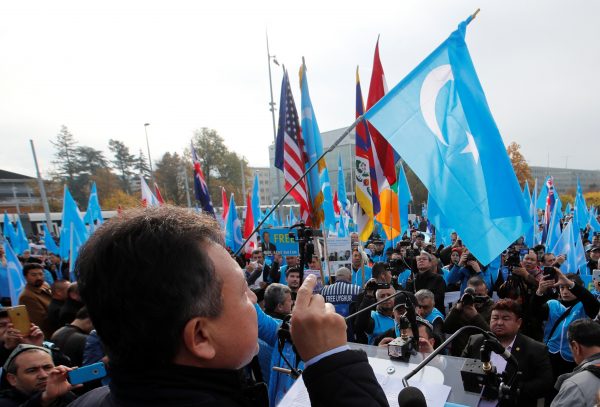 Qin Jie, a dissident in exile in Germany, told The Epoch Times, "I think Scholz's visit to China is a symbol, representing Western countries' economic dependence on China.
"This dependency has brought prosperity to Western countries over the past decades," he said. "But all of this is based on the pain, blood and tears of the Chinese people.
"I hope the governments of Germany and the United States can realize that their appeasement will only infuse blood into the CCP bandits and only prolong the suffering of the Chinese people," he said. . "It will always put Western countries under threat from the CCP's dictatorship."
Qin said he fears that even if there is internal opposition, the mainstream in Germany will still be influenced by the CCP and that Germany will continue to depend on the Chinese market for a long time in the future.
"They will always choose their interests," he said. "Their standard of living is based on the huge market [of China]."
Li Xin'an and Luo Ya contributed to this report.