German states restrained commitment to welcome Afghan refugees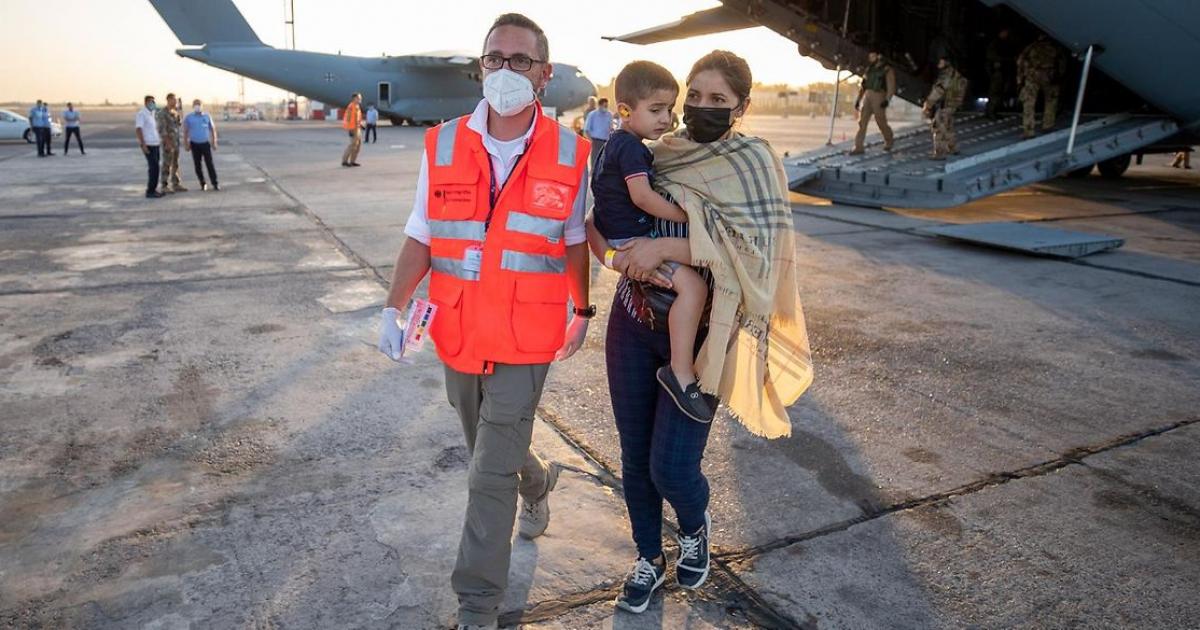 German states restrained commitment to welcome Afghan refugees
600 German soldiers will secure Kabul airport to help with evacuations
After a German plane evacuated 500 people from Kabul on Wednesday (August 18), including 202 Afghans, many federal states are now pledging to welcome the displaced people. In a move, somewhat reminiscent of Germany's 2015 "open door" policy on refugees, more and more states are signaling their readiness to welcome a limited number of people fleeing conflict. However, authorities are also very careful not to bite more than they can chew, especially with the upcoming elections in September.
A retained response
This time around, the response to the coming wave of refugees is smoother, and state governments attempt to proceed with caution, order and restraint, as the federal election quickly approaches. Many officials want to avoid repeating the mistakes that led to the galvanization of the German far right, as in 2015 led to the formation and rise of the AfD (Alternative for Germany).
Angela Merkel's successor candidate for the CDU Armin Laschet spoke on Twitter, calling on authorities to help NATO allies, mayors, teachers, activists and women who are particularly at risk. At the same time, he was adamant that the 2015 Syrian war debacle should not be repeated.
He continued: "The West must be reliable. Therefore, the evacuation operation must begin immediately.
Later that day, the federal government approved a warrant for 600 troops deployed to Kabul airport to help secure the evacuation mission. The deployment will cost 40 million euros.
Each state sets its figures and its agenda
German states have signaled that they are preparing to welcome thousands of refugees from Afghanistan with the most populous of them – North Rhine-Westphalia pledging to welcome 1,800 people.
Düsseldorf State Chancellery explained that this would include 800 local Afghan nationals who have worked for Germany in recent years. The other 1,000 spaces are primarily intended for women in the fields of civil rights, the arts and journalism.
Baden-Württemberg, on the other hand, has concluded that they can accommodate up to 1,100 workers who are already in Germany, including their relatives from Afghanistan. At the same time, Lower Saxony can accommodate at least 400 people in its migrant facilities
Bremen also announced that it will offer up to 150 places for local Afghan workers and their families. Home Secretary Ulrich Mäurer said: "Leaving them behind and handing them over to the Taliban now is out of the question. We can talk about the allocation formula later.
Schleswig-Holstein is preparing to welcome 300 women and children and Hamburg has offered to accommodate at least 200 displaced persons. The first arrivals were expected in the Hanseatic city on August 18.
Several Bavarian towns have also declared that they can accommodate people. Munich Mayor Verena Dietl provided shelter to 260 displaced people without any bureaucracy. Nuremberg and Regensburg presented similar offers.
Mecklenburg-Western Pomerania is considering adopting a distribution formula whereby they will take in 2% of the refugees. Rhineland-Palatinate, Hesse, Thuringia, Saxony, Saxony-Anhalt and Saarland were open to the principle of foster care, but have still not given concrete figures.
Some states have reported logistical problems, as half of the capacity of refugee centers in Rhineland-Palatinate is already occupied and full occupation is not possible due to the pandemic.