German sports betting partner against Hesse in massive lawsuit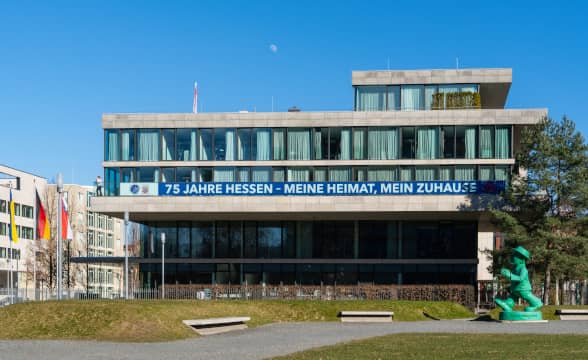 The 33 licensed German sportsbooks have joined in a joint lawsuit against the state of Hesse. The reason the operators decided to sue Hesse is the strict regulation of the market and, as critics claim, German-based operators are at a clear disadvantage compared to offshore companies.
German sports betting association thinks players will be pushed into the black market
Hesse, the defendant in the case, will be represented by the Darmstadt Regional Council. A spokesperson for the council confirmed the news saying that land-based and online sports betting operators licensed in Germany had filed lawsuits.
On July 1, the Third State Gambling Treaty allowed online operators to offer their services in Germany. Until then, the only form of legal online betting was sports betting. With the new regulatory framework, slot machines and poker games have been authorized. More recently, North Rhine-Westphalia, Germany's largest state, endorsed iGaming.
However, operators continued to face numerous restrictions. One of the strictest restrictions concerns in-play betting, as German punters can only bet on the winner of the match and the number of goals. That is why the German Sports Betting Association (DSWV) has spoken out about these restrictions. The association said the restrictions are more than likely to push players into the black market.
Mathias Dahms, the chairman of DSWV even stated that live betting is responsible for 60% of all bets placed on the sport. He noted that due to the restrictions, customers will be disappointed and will therefore look for alternatives on sites that "do not meet legal requirements".
Other restrictions include a 5.3% turnover tax for operators, a €2 ($2.1) cap on slots, and several conditions on table games.
Pressure comes from all sides
Not only are the operators taking legal action, but other parties are unhappy with the way the industry is regulated in the country. According to the DSWV, the number of sports betting has increased enormously and that is why the association urges better regulation and action against illegal sites.
DSWV even focused on the 2022 FIFA World Cup. He said the changes must be made before the start of this competition as it is considered to be one of the biggest events in the sports betting calendar.
Additionally, an alliance of football fans is pushing to ban sports betting ads. Our Curve, a fan alliance which represents the interests of many supporters of German football clubs, has raised concerns about exposure to sports betting and, according to it, adverts describe sports betting as a "natural part of the football and fan culture".
In an official report, the alliance called on politicians to act immediately and regulate sports betting ads. Additionally, Our Curve wants authorities to "conduct intensive education and prevention."