German growth proving difficult for streaming giants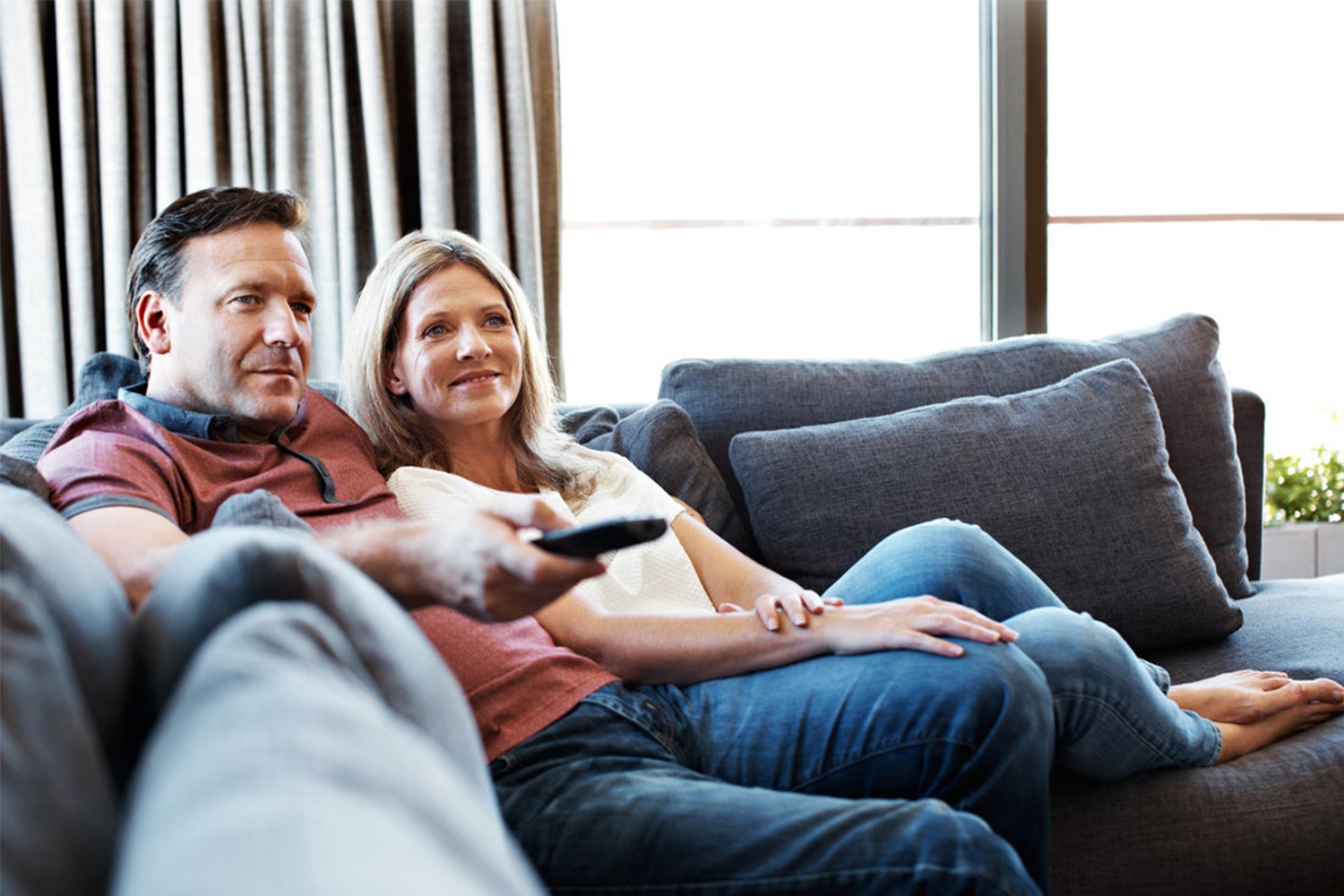 Our Germany on-demand entertainment study shows that over the past 12 months, the German subscription video-on-demand (SVoD) market has managed to increase household penetration by just +0.9%, reaching 51.3% in Q1'22. The average SVoD household has 2.8 subscriptions, the same number as a year ago. This compares to SVoD penetration in Britain at 58%, 64% in Australia and 86% in the US. Growth in Europe's largest market by population has stalled. Even services like Amazon Prime Video, which have dominated the share of new subscriptions over the past year, have seen subscriber numbers hold steady as those leaving the service thwart those joining. Disney+ is the only major SVoD service in Germany to show significant growth over the past 12 months.
Other findings from this quarter's German on-demand entertainment study for the 3 months to March 2022 include:
Between January and March 2022, the number of SVoD households subscribing to at least one video service in Germany increased slightly to 21.3 million, up 135,000, quarter-on-quarter, representing 51% homes
Amazon's Prime Video continued where it left off in 2021, accounting for nearly half of all new subscriptions in the quarter (49%)
3.5% of households in Germany took out a new video streaming subscription in the first quarter of 2022
A third (35%) of SVoD subscriptions taken out over the quarter were taken out by new households in the SVoD category, while 19% made a direct change from one provider to another
The average SVoD-enabled household has 2.8 subscriptions, which have remained stable over the past 12 months, indicating a limited appetite for heavy stacking. This compares to 2.4 in the UK and 4.8 in the US.
Apple TV+ continues to struggle in Germany, failing to gain traction and build acquisition momentum
Vikings took control of the most popular title in Q1'22, dethroning South Korean drama, Squid Game. Money Heist and The Walking Dead followed the Vikings, taking positions #2 and #3 respectively
The German market struggles to increase its penetration

It is well known that attitudes towards SVoD differ considerably from market to market. In Germany, using SVoD to "switch off" is a key factor in viewing time with two-thirds (65%) of SVoD subscribers agreeing/strongly agreeing with the statement "I use video streaming to switch off" , an over-index of +8.4% points compared to Go. 'tend to binge-watch a series' and 42% for the statement 'Watching movies/series is my favorite pastime', 60% and 47% in GB respectively. The challenge for SVoD services in Germany is to position themselves as the No. 1 service activated when a subscriber tries to disconnect.
Switch rates in the German market remain significantly higher than in Britain or the US, with 18% of German consumers canceling a service to make way for a new one in the last quarter, compared to 13% in Britain. Britain and only 11% in the United States. As the number of SVoD services increases across Europe, the relative importance of each subscription in a household becomes crucial. In times of financial uncertainty, services must be positioned as indispensable in the minds of subscribers. This presents significant challenges for Disney+, RTL+, Sky Ticket and AppleTV+, which are often used as a service to meet specific viewer needs. The implications are in turn significant, as they must focus their attention on replacing existing services to which households subscribe, not always being an additional addition to a subscriber's wallet.
Is AVoD the solution?

In a market where the appetite for stacking SVoD services is limited, can ad-supported services begin to drive subscription adoption? Taking the example of the United States, ad-supported services have driven rapid market growth, playing a key role in increasing the level of average VoD household subscriptions from 3.1 (T1'20) to 4.8 at T1'22. Since the start of 2021, the proportion of the German population saying they don't mind seeing ads on video streaming services if it makes them cheaper, has risen to 39% from 36% a year ago. The real challenge for these services is providing a compelling content offering to attract new subscribers and offset the pain point of advertisements. Discovery+ is committed to a wider European rollout in mid-2022, bringing a host of new content to the German market, including their non-fiction, factual, lifestyle and sports content, as well as solid Discovery "originals". In addition to Discovery+, other potential ad-supported services such as Paramount+ and Peacock have also committed to a German rollout in 2022. The growth potential of ad-supported services has yet to be realized, and with limited prevalence in the German market at present, these aforementioned services will seek to drive immediate growth by delivering solid content to consumers at low cost.
How do services target less engaged demographics?

Another path to potential future growth in the German market is to exploit demographics with low SVoD penetration. 40% of the German population is aged 55 and over, but only 30% of this age group have an SVoD subscription at home. In comparison, 79% of GenZ households and 76% of millennial households have an SVoD subscription. Content has been the driver of subscription adoption and has formed the basis of any new subscription considered. However, older people are more discerning and look beyond content when considering a streaming service. The challenge for SVoD services is to appeal to this older audience, with the top three reasons 55+ subscribers to T1'22 being "specific content, value for money (+10%pts vs GenZ ) and ease of use". use (+4%pts vs. GenZ)'. Not only are the reasons for subscribing different, but people aged 55 and over also have a distinctly different path to subscribing, with 26% visiting a service website, 20% talking to friends and family. family and 19% testing a service through friends and family en route to their chosen service. While among young people who have taken out a new SVoD subscription, we notice significantly higher proportions reached by social media advertisements, outdoor advertisements and free trials. Prime Video is also the most popular destination in the 55+ age group, capturing an impressive 60% share of new SVoD subscriptions. What is obvious is that different tailor-made proposals are needed depending on the target audience; we know that young people respond well to paid content and ads, while older people need to be guided and encouraged in the category through advocacy to key cohorts, driving website traffic and communicating the ease of SVoD .
It is increasingly clear that something has to change for season pass stacking to become more widespread in Germany. The big question is whether the introduction of ad-supported services can drive this upward curve in subscriptions, or whether in fact SVoD services can start to tap into low-penetration demographics through tailored offers.
Access our interactive data visualization tool for more information.