eBay and Etsy sellers globally face new German parcel law compliance by July 1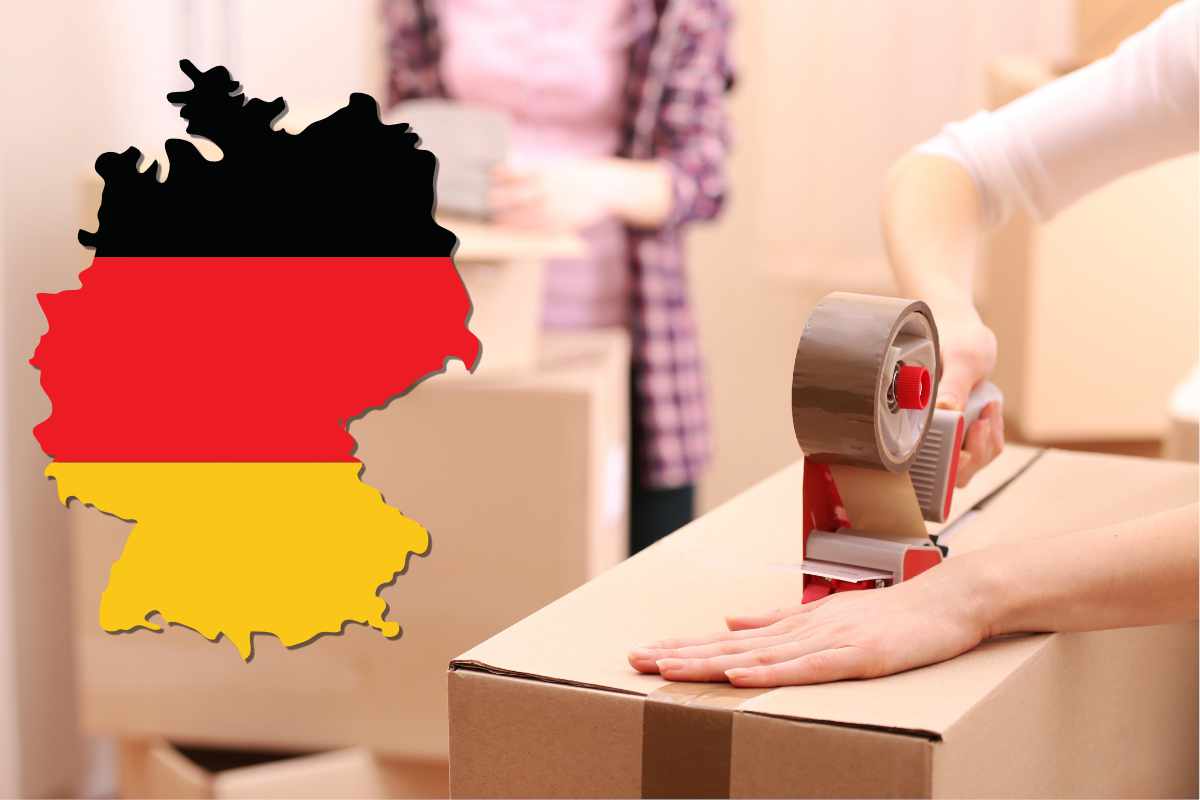 An amendment to the German packaging law will require producers and online merchants around the world to be registered with the country's LUCID packaging registry in order to continue selling in the German market.
Although the amendment has already impacted some producers and sellers in Europe, as of July 1, 2022, marketplaces such as eBay and Etsy must validate that their sellers around the world hold a valid Extended Producer Responsibility (EPR) registration number or they will need to block sales to German addresses.
"E-marketplaces are required to verify whether retailers and sellers of goods are registered in the LUCID Packaging Register and meet the requirement to participate in the system. Only if they are registered and meet to the system participation requirement that electronic marketplaces are allowed to offer their products.

Press release – Agency Central Packaging Register – ZSVR
eBay
eBay has partnered with Lizenzero to help sellers digitally license their packaging through the Interseroh+ system. Lizezero has streamlined the process for sellers and makes it easier to meet the three steps required to be compliant:
Licence
Registration
Data report
eBay sellers will also benefit from a 5% discount thanks to this partnership with Lizezero.
To learn more about how to license your packaging and why you need a license or for any other questions related to this new law as it applies to your eBay sales, visit The Lizezero site in English here.
eBay sellers who do not complete this process will no longer be able to sell in Germany after July 1, 2022.
Etsy
Etsy in one blog post has also informed its sellers of this upcoming change and, just like eBay, it will also require sellers to provide a valid EPR registration or block sales in Germany.
The marketplace has not partnered with a service provider in Europe that could help its sellers.
But there is a course thread in community forums where Etsy sellers offered advice and suggested service providers to other sellers that would enable them to comply with the new regulations.
Should I register?
If you are considering selling in Germany, the answer is yes. Even a single sale will require you to be registered.
Obviously for some sellers this won't make much sense financially and according to information provided by eBay and Etsy, both marketplaces will automatically block orders to Germany if the seller hasn't provided proof of his/her LUCID registration.
Registration asks for a VAT number – I don't have one
In the FAQ document provided by ZSVR, the agency indicates that a "national tax number" can also be used instead of a VAT number. For US sellers operating as sole proprietorships, this would mean your social security number.
Although Germany's data protection laws are among the strictest in the world, providing a social security number might not be the best suggestion here, anyway.
Sole Proprietors Should Consider request a free EIN from the IRS which will further separate your business finances from your personal finances, but will also change the way you file your taxes. We suggest that you consult an accountant before deciding to take this step.
Why can't eBay or Etsy just register all sellers?
Unlike VAT tax regulations which are based on the amount sold or declared, eBay and Etsy don't know anything about your packaging.
German packaging law places full responsibility on the producer, which now also includes shipping materials used by international merchants and sellers. Failure to comply with the new regulations can lead to heavy fines of up to 200,000 euros.
Marketplaces that do not fulfill orders themselves have no way of controlling or certifying the packaging used by sellers and the law recognizes this fact. German regulations only require marketplaces to ensure that they obtain valid EPR registration numbers from their sellers.
What if I'm selling from my own store, not through eBay or Etsy?
These new regulations impact all merchants internationally, whether they sell on a marketplace or via their own website.
There are several ways to be compliant and we suggest starting here on the ZSVR official website (the link points to the English version) to learn more about the German package law requirements.
Traders can also consult this blog post from sustainable e-commerce consultancy Ecosistant, which digs a little deeper into the requirements and explains how German regulations can even affect B2B sales.
Will other EU countries apply similar registration and licensing requirements?
It's the fear since the EU Directive 94/62/EC on packaging and packaging waste has been implemented as it applies to all EU Member States.
Like many of these EU directives, it leaves enforcement to each country to achieve the directive's objectives resulting in 27 different rules and regulations.
Additionally, some non-EU European countries, such as the UK, Switzerland and Norway, will also have their own regimes, which could add to the complexity.
German packaging law appears to be the most restrictive in Europe to date. Even single shipments are subject to its provisions as there is no minimum threshold before compliance takes effect.
It is very likely that Germany's compliance with the EU directive will pave the way for similar regulations in Europe that will impact sellers around the world. Stay tuned!
Subscribe to our newsletter
Business prospects for your business online Presented with a touch of humor
We do not share your information and you can unsubscribe at any time.
Connect with us and other small business owners
Please go to our Facebook group for small business sellers and interact with other small business owners.
follow us on Facebook, Twitterand LinkedIn to stay up to date with news and business information relevant to your online business.